Good governance is grounded in responsible leaders, sound policies and ethical practices. Together these fundamentals make up the foundation from which trust is built.
At Cenviro, we believe wholeheartedly in the importance of this foundation. Our corporate governance system has helped establish the Company's credibility and will continue to strengthen stakeholder trust in the future. As we move forward, improving our governance practices and promoting executive excellence remains our priority.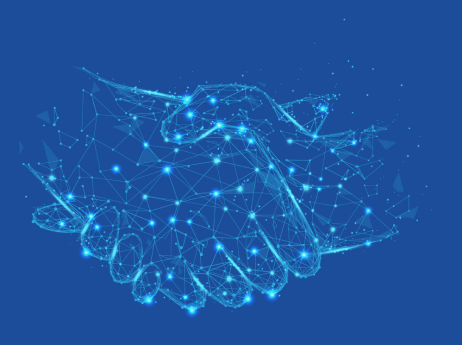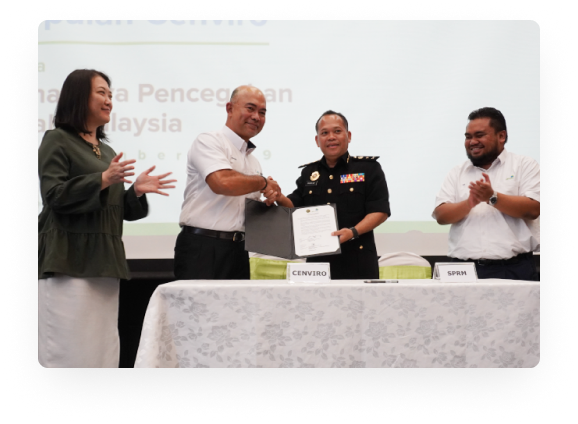 The Board and Management of Cenviro firmly believe that a genuine commitment to good corporate governance is essential to the sustainability of its business and performance. In line with this principle, Cenviro has in place an Anti-Bribery and Corruption policy to prevent and manage fraud and other unethical or illegal conduct.
We regularly review and revise these procedures, controls and risk criteria to ensure they remain up-to-date with applicable laws, regulations and best practices.
Requests for advice or reporting of concerns may be submitted via online https://cenvirowhistleblowing.com/ or through whistle-blower hotline 1-800-817-365.
Vendor Code of Conduct (VCOC)
Cenviro Group 's Vendor Code of Conduct (VCOC) is established to ensure that all vendors and employees conduct their business interactions and activities with the highest standard of ethics, integrity and in compliance with the applicable laws and regulations.
Cenviro's Whistle-blowing policy applies to any suspected improprieties involving employees, consultants, vendors, contractors and/or any other
parties with a business relationship with the Company. The Policy provides a mechanism to report instances of unethical behaviour, actual or suspected fraud, dishonesty or violation of the Company's Code of Conduct or Ethics Policy without fear of retribution.

Cenviro Whistle-Blowing is one of the avenues established by management for employees and stakeholders to lodge their concerns regarding improper conduct at Cenviro Group.
There are three ways to use
Cenviro Whistle-Blowing:
This channel is managed by an independent professional company with 24/7 services. The whistleblower has the option to remain anonymous.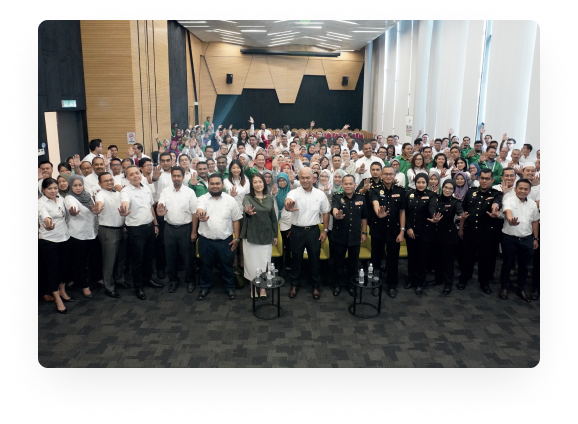 With the increased attention being given to corporate governance matters in today's environment, every employee in the organisation has a stake in the governance process. Maintaining an ethical, law-abiding culture provides enormous benefits to organisation like ours.

Cenviro Employee Code of Conduct serves as a guiding beacon concerning how all of us are expected to conduct ourselves in our work. It will not only promote legal and procedural compliance but also provide a moral compass to ensure that our individual behaviour is in line with our SHIELD values.
Personal Data Protection Act
This Privacy Policy governs the manner in which Cenviro Sdn Bhd collects, uses, maintains and discloses information collected from users (each, a "User") of the www.cenviro.com.my website ("Site"). This privacy policy applies to the Site and all products and services offered by
Cenviro Sdn. Bhd.