Municipal Solid Waste Management
Our specialities involving the collection, cleansing, treatment, recovery and final disposal of solid waste that meets strict environmental regulations and provide a greener solution for a better lifestyle.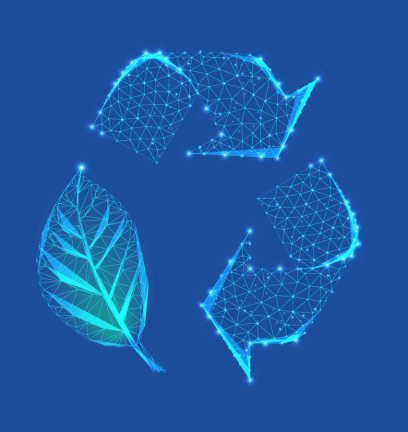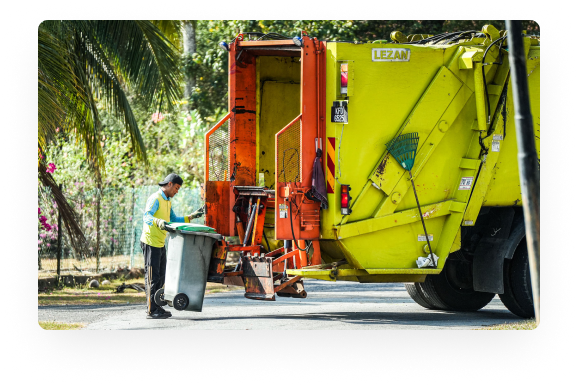 Solid Waste Collection Services
With the strength of more than 170 solid waste collection vehicles, E-Idaman is capable of handling an average of 1,450 tonnes per day of solid waste produced by more than 350,000 premises from residential, industrial, commercial and institutional every day. E-Idaman collects domestic waste, bulk waste or recyclable materials to be disposed at the disposal sites or materials recovery facilities for processing.
Public Cleansing Services
With more than 3,650 workforce strength throughout Kedah and Perlis, E-Idaman runs public cleaning services including grass cutting activities in 24 million square meters of grass (2 times a month), 8 million meters of gutter cleaning (once a month) and the sweeping of public streets. In addition, E-Idaman also provides related cleaning services such as cleaning the markets, public places and streets, public toilets, beaches and drains.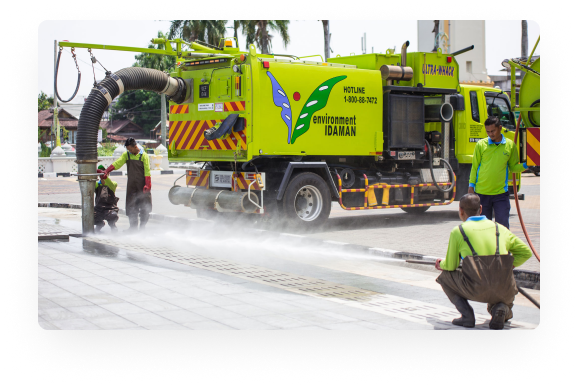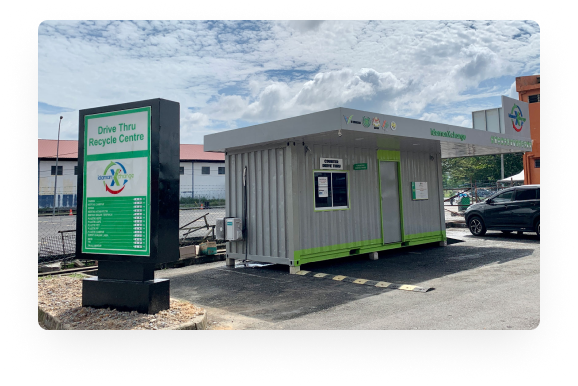 In line with the Government aspiration towards 3Rs, E-Idaman plays a vital role as an appointed concessionaire by the Government to increase the recycling rate from 4% in 2007 up to 22% by year 2020. E-Idaman launched "Rethink Recycling" campaign to reinvigorate recycling activities among the public. All collected recyclable materials will be delivered to materials recovery facilities for separation and processing.