Shan Poornam Metals (SPM), Malaysian homegrown waste recovery and refining company, is the pioneer and leader in hazardous waste management. Incorporated in 1960, it started as a waste collection centre and has evolved into a regional leader in industrial waste management companies with Environmentally Sound Management (ESM) facility, promoting closed-loop recycling.

Positioning itself as the link between industries, consumers and environment, with strong commitment to protecting intellectual property rights – from converting e-waste to raw materials to IT asset management and disposition, SPM is the first prescribed premise licensed by the Department of Environment, Malaysia to manage metal chips and articles contaminated with spent coolant.

SPM's business objectives are strongly aligned to the United Nation's Sustainable Developmental Goals and it plays a pivotal role in its drive and focus on environmental stewardship. SPM's customers range across industries, including Semiconductor, Electrical & Electronics, Technology Hardware, Computer Storage, Automotive, Telecommunication, Banking, Automation, Oil & Gas, Healthcare & Medical Equipment and Consumers.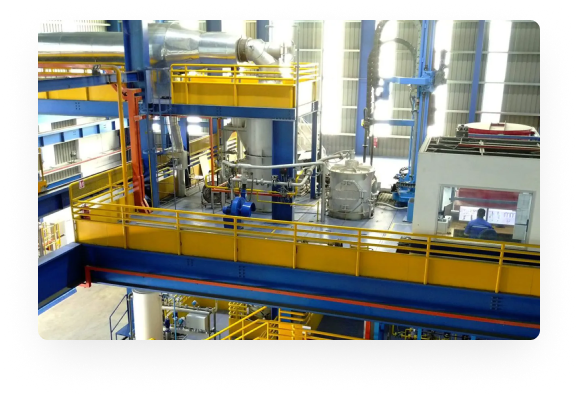 Rejected glass and aluminium blank substrate recovery and rework facilities
Aluminium and metal dross smelting facilities
Printed circuit board (PCB), wire and connectors auto recovery facilities
Plastic resin manufacturing facilities
Solvent, ink, paint and coolant distillation facilities
Chemical drums, rags, gloves and filter recycling facilities
Research and development lab facilities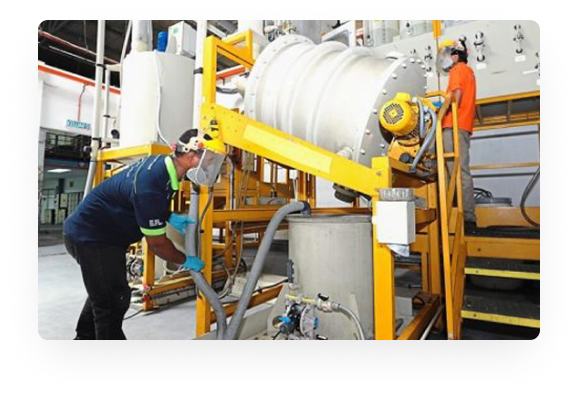 Scheduled & non-scheduled waste management protecting intellectual property rights and promote close loop, focusing primarily in Platinum Group Metals (PGM) recovery & refining, manufacturer of secondary aluminium alloy ingot, copper recovery & refining and hazardous liquid waste recovery

Information Technology Asset Disposition (ITAD)

Surface Treatment Cleaning
Adopting the 5R's Green Concept of Reduce, Reuse, Recycle, Recover and Refining, this plant produces eco-green products under SPM's eco label "ENS" (Environment, Nature, and Society). Equipped with eco-green technology, backed by an innovative R&D team, the plant can process industrial solid and liquid waste into precious metals such as:
PGM (Gold / Silver / Platinum / Palladium, etc.)
Secondary Aluminium Alloy Ingot (International Standards: JIS, ASTM, ISO, BS, CEN)
Copper Cathode
Copper Oxide
Nickel Oxide
Poly Aluminium Chloride etc.
JABATAN ALAM SEKITAR
---
Lesen untuk menduduki dan menjadikan premis di atas sebagai premis yang ditetapkan untuk kemudahan pemerolahan kembali penuh bahan buangan terjadual - SW110, SW422, SW423, SW307, SW104, SW204,SW206, SW322, SW323, SW401, SW409, SW410, SW412, SW414 & SW417
Majlis Perbandaran Seberang Perai
---
Bahan Toksik & Tidak Bertoksik
Barang Kitar Semula
Kilang memproses Aluminum
Majlis Perbandaran Pulau Pinang
---
Kebenaran Membeli Dan Mengeluarkan Barang-Barang Terpakai Dari Zon Perdagangan Bebas (Lanjutan)
Polis Diraja Malaysia
---
Berniaga Barang-barang Lusuh (A)
Sijil Pengecualian (C)
Get to know more about Shan Poornam
Integrated Environmental Sound Management (ESM) Plant protecting Intellectual Property Rights promoting closed loop supply chain using Green Technology & Innovation made possible through our R&D